Call us toll free (866) 451-2050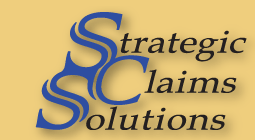 Services
Canvass Plus Program
Medical Records Investigation/Canvass
Our state-of-the-art technology allows us to locate medical providers within any radius of a claimant's home address or previous address. Our medical canvass is a cost-effective and timely way to research and identify prior medical providers, including but not limited to:
Hospitals
Clinics
Pharmacies
Within a specified radius of your claimant's home address and his/her prior addresses.
Medical Records Retrieval
Our experienced staff members understand federal HIPAA laws in order to obtain prior or current medical records to assist with the following:
Controverted cases
Prehearing conference
Apportionment
Independent Medical Exams
Variances
Medicare Set-Asides
Life Expectancy/Reserving
Litigation and settlement
Identifying preexisting conditions
Identifying Additional Providers
Upon request, our staff can review records obtained from the initial canvass, and identify additional providers who may be treating, or have previously treated, the claimant.
Review and Summary of Medical Records
We can provide you with a review and summary of the medical records we have retrieved. We can summarize all records, or only records pertaining to a specific condition or site of injury.
Prescription Drug Reviews
The benefits of Prescription Drug Reviews include:
Controlling the use of medications (narcotics, etc)
Identifying abuse and misuse of medications
Monitoring the length of time on the medications
Causal relationship of medications to the injury
Proper duration, use, quantity and effectiveness of medications
Identifying drug interactions and duplications
Identifying available generic medications
Achievement of cost control of medications
Contact us to find out more about this service.